CASTA
The Netherlands is a pioneer in greenhouse horticulture. If you want to be assured of an efficiënt greenhouse, you should choose a partner who works with the CASTA calculation tool. The calculation tool ensures a highly efficient design of greenhouse construction, thereby making Dutch greenhouse horticulture worldwide successful. The majority of glass-based greenhouses is aided by the CASTA calculation tool, a program developed by TNO in collaboration with companies from the industry.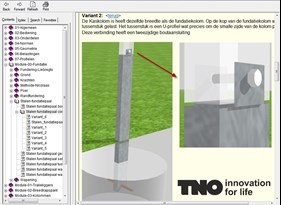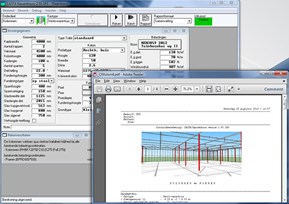 Image: CASTA/Kassenbouw tool
How does CASTA help you?
The CASTA tool performs tailor-made calculations for greenhouse design and construction companies and growers alike. The tool calculates a greenhouse that is adapted in line with the specific business requirements, with the right price-performance ratio: the best possible quality in terms of optimal light transmission, but also safety. Because the resulting greenhouse complies with the Dutch standards for greenhouses, growers can insure it without a problem, both at home and abroad.
Benefits
Customisation in line with the NEN3859 standard for the design and construction of greenhouses
A system that can be built with the optimal mix of being as light yet as sturdy as possible
Precise price calculations
Flexible response to the customer's wants and needs
Arrange insurance without a problem
Offers are suitable for use in building permit applications
The energy indicators support the design of an eco-friendly greenhouse
Find the right partner with a CASTA license for your project